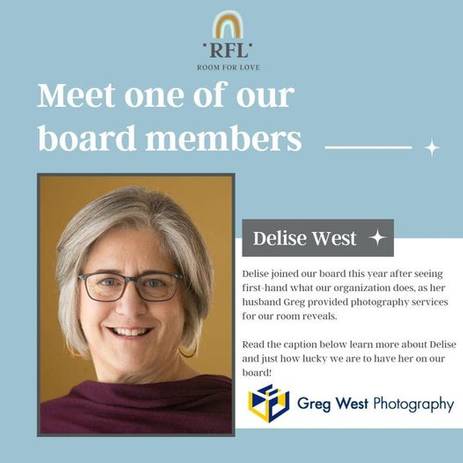 Delise joined the Room for Love board this year and we couldn't be more delighted! With 18 years of entrepreneurship under her belt, Delise certainly knows what it takes to help an organization grow from the ground up! Her passion and unmatched energy has already made a positive impact on our organization. But Delise isn't really new to Room for Love... she's actually been involved since 2021, when her husband Greg, of Greg West Photography, generously photographed our room reveals. We just made the relationship official this year!
We are delighted that Delise is bringing her talents to the board. And we are also grateful that Greg West Photography continues to capture the heart and soul of our organization.

Business NH Magazine recently spotlighted our 3D Virtual Tour Services.