Born and raised in the San Francisco Bay Area, I was always drawn to structures and how things worked. As a child creating and building structures was a constant. That evolved from Erector Sets and Lincoln Logs and grew into a passion for anything mechanical, including cameras.
Now a New Hampshire based Product & Architectural Photographer, I have specialized in creating stunning photography of architecture, interiors and products for over thirty-years for clients throughout the United States
My clients include Architects, Interior Designers, building owners, general contractors, product manufacturers, and various editorial publications.
Your image, and how it tells your unique story, is my main concern, and capturing the light is how I create your most valuable marketing tool.
Hello! I'm Delise West and I am thrilled to be working alongside my hubby overseeing marketing and sales for Greg West Photography.
Prior to working with Greg, I was an entrepreneur for nearly 18 years, having owned a successful consulting business. I've always had a passion for helping businesses grow and succeed and I'm happy to be able to transfer this passion to our clients through Greg's amazing images.
Like Greg, I too am a CA native but New Hampshire has been home since 2001. We love it here, having raised our son and grown our businesses.
I look forward to meeting you and collaborating to ensure your projects with us are a success.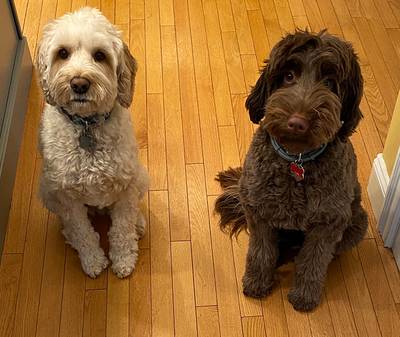 Always a fan of pooches, Greg and his family are home to Winston & Mocha. These two fluff monsters provide hours of entertainment and copious amounts of warm snuggles.
At GWP we are proud to support various animal shelters through our charitable pet photography at SitStaySmile.pet